Website Design by Rokit Media for Walkers Cart Lodge.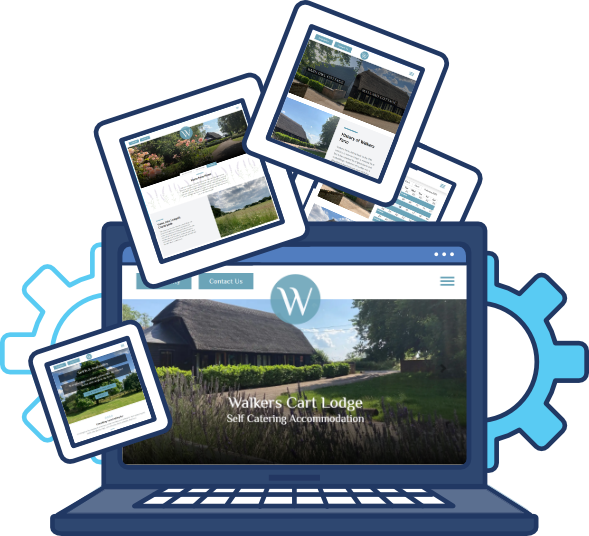 Client: Walkers Cart Lodge – Self-Catering Accommodation & Holiday Lets.
Services: New Bespoke Website – with the stipulation that it would be simple to update by the client.
Walkers Farm approached Rokit Media looking for a simple design approach to replace their existing dated website. The client's prerequisites were that the site needed to be user friendly, work on all devices, and that they could be in control of the bookings and calendar. They also wished to be able to update images and content themselves.
We did not waste time on unnecessary sitemap planning, producing wireframes, or sitemap testing. We started with a digital mock-up of what we thought would work for Walkers Farm and provided them with a link so they could navigate the proposed website, and get an instant visual which made it much easier for them to make changes or see what worked.
Walkers Farm have been fully trained on the CMS (Content Management System) to update their website going forward, and only approach us for significant changes.
It was important to Walkers Farm that the website had a country feel and look to it, to invite potential customers to enquire further. We also suggested adding a Local Attractions page which increased visitors to the website, created outbound links and improved overall SEO.
Visit Walkers Cart Lodge Website. www.walkerscartlodge.co.uk
Perfect Google Lighthouse Core Web Vitals!

Technology Stack
Fully Bespoke
Modern JavaScript
React
Gatsby
Gatsby Image Optimisation
Tailwind CSS
HTML CSS
Netlify CMS
Netlify CDN
Git Continuous Delivery
Latest News from the Blog
it's good to share!