Website Design by Rokit Media for Nine Lives Design.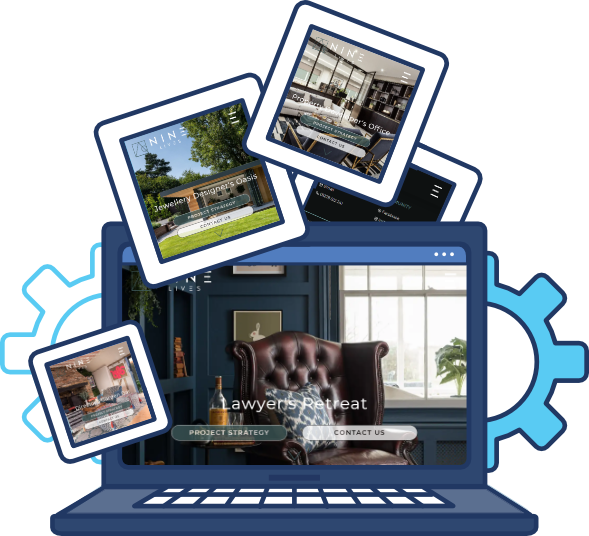 Client: Nine Lives Design – Interior Designers for residential & commercial clients.
Services: New Bespoke Website, CMS Training, Logo Development & Branding.
Nine Lives Design approached Rokit Media looking for a modern design approach to launch their new website. Being professional designers themselves, they were looking for some unique details to be incorporated into the design and to compliment their overall branding and theme, in addition to being fully responsive. This type of styling can only be achieved by a bespoke developer such as Rokit Media.
Nine Lives Design used a professional photographer to capture some beautiful images for the website which have been fully optimised as to not compromise loading speed or quality.
We fully supported Nine Lives throughout the design process, engaging at every step of the way with advice and suggestions. We have also trained them how to use the CMS (Content Management System) so that they can now update the website themselves, and only require coming to us with significant changes!
Rokit Media have built a fully bespoke, responsive website with customer engagement as our primary focus. The website features a stunning portfolio showcasing the impressive quality of Nine Lives Design projects.
Visit Nine Lives Design Website. www.ninelivesdesign.co.uk
Perfect Google Lighthouse Core Web Vitals!

Technology Stack
Fully Bespoke
Modern JavaScript
React
Gatsby
Gatsby Image Optimisation
Tailwind CSS
HTML CSS
Netlify CMS
Netlify CDN
Git Continuous Delivery
Latest News from the Blog
it's good to share!